Premium quality garden furniture covers. Specially designed for your valuable garden furniture
---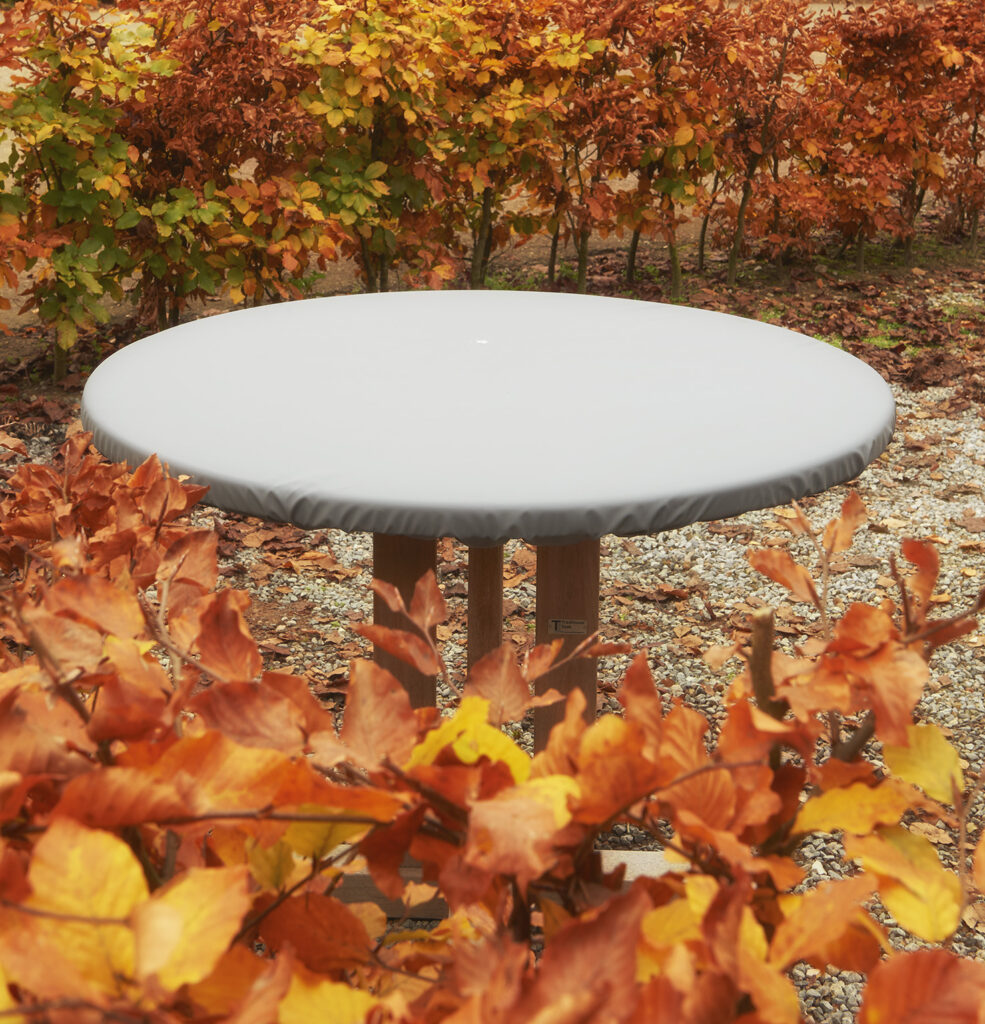 Protection can be so easy.
Our premium garden furniture covers are handmade and thus meet up with our high quality standards.
Made of a polyurethane coated fabric, breathable, highly protective of the surface and easy to use.
Specially designed to protect your teak tables or your parasol.
With a windproof closure through eyelets.
The premium covers are:
Waterproof
UV stabilized
frost-resistant
washable up to 30° C
easy to fold.
---
Product description and codes
Table 100/103 x 100/103 cm
Table 191 x 100 cm
Table 200 x 100 cm
Table 240 x 100/103 cm
Table 320 x 100 cm
Table 90/91 x 90/91 cm
Table 150/152 x 90/91 cm
Table 180 x 90/93 cm
Table 213 x 91 cm
Table 242 x 91 cm
Table 304 x 91 cm
Round Table Ø 100 cm
Round Table Ø 130 cm
Round Table Ø 150 cm
Umbrella cover for umbrellas from Ø 200 – 400 cm
TC1010
TC1910
TC2010
TC2410
TC3210
TC9090
TC1590
TC1890
TC2190
TC2490
TC3090
TCR100
TCR130
TCR150
UC200