Diana mosaic table
Mosaic teak with an unique silhouette
The round DIANA-MOSAIC table is made of carefully selected blocks of A-quality teak that are processed in an artisanal way creating the unique silhouette of mosaic teak.
A beautiful round table top made of mosaic teak, with a choice of four angled table legs available in teak, white or anthracite powdercoated aluminum.
Read more?
Product information
And While the solid teak table legs emphasize the natural look of the Diana mosaic table, the white or anthracite aluminum table legs provide a modern contrast.
The table top of the garden table is round, and available in 3 sizes 95, 125 or 145 cm and consists of individual teak slats arranged in the shape of an octagon and framed and finished with an additional beveled teak slat.
In the garden or on the terrace with the Diana mosaic table, nothing will stand in the way of a pleasant get-together. By combining the round garden table with the folding Victoria or Kate chairs or other teak chairs from Traditional Teak, you create inviting seating groups in your garden or on the terrace, which will stand the test of time not only visually, but also functionally.
We are convinced that well thought-out products, produced with respect for people and nature, will last a life time.
Mosaic teak is made with an eye for detail and love for nature and is, just like conventional teak, extremely weather-resistant, but much more durable in comparison.
Mosaic teak also gives the garden table a very special character due to the natural differences in grain and color.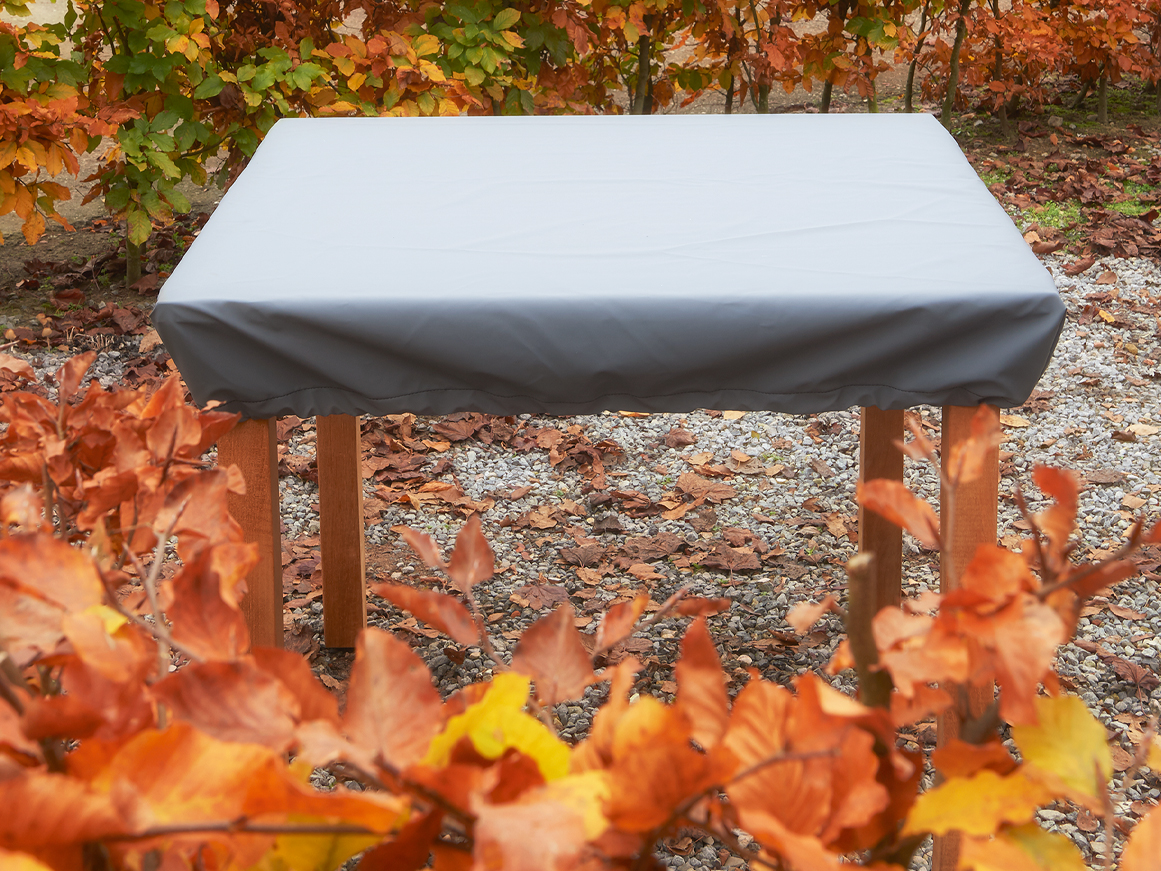 The following covers are available for the Diana mosaic table:
Item codes: TCR100 - TCR130 - TCR150
Our premium covers are:
Waterproof
UV stabilized
Frost resistant
Washable up to 30° C
Easy foldable
For more information
Height: 76 cm
Weight: 17,5 - 20 -30 kg
Bottom of table top: 73,8 cm
Ø: 95 - 125 - 145 cm
For the maintenance of your teak furniture we advise you only to use the products available by Traditional Teak;