Floris table
Stylishly modern
The FLORIS table makes a solid yet elegant impression and enriches any garden or patio design with its stylish and modern design.
Read more?
Product information
The relatively slender table legs carry 3 cm thick solid teak tops, which, in combination with the frame, appear to be made of one piece. Enjoy dinner together or a delicious glass of wine at the end of the day at the Floris table. The Floris table can withstand extreme weather conditions and is extremely robust.
Because of its timeless, elegant design the Floris table combines well with all chairs from the Traditional Teak collection.
The modern, linear design, the pleasant natural color and the warm look of teak make this solid wood table a timeless jewel in your garden.
Teak has a particularly noble appearance that blends naturally and harmoniously into your outdoor space. Teak tables are a purchase for many years, over time a silver-gray patina forms, which is loved by many outdoor enthusiasts. However, if you want to preserve the natural color, regular treatment with Traditional Teak's care products is recommended.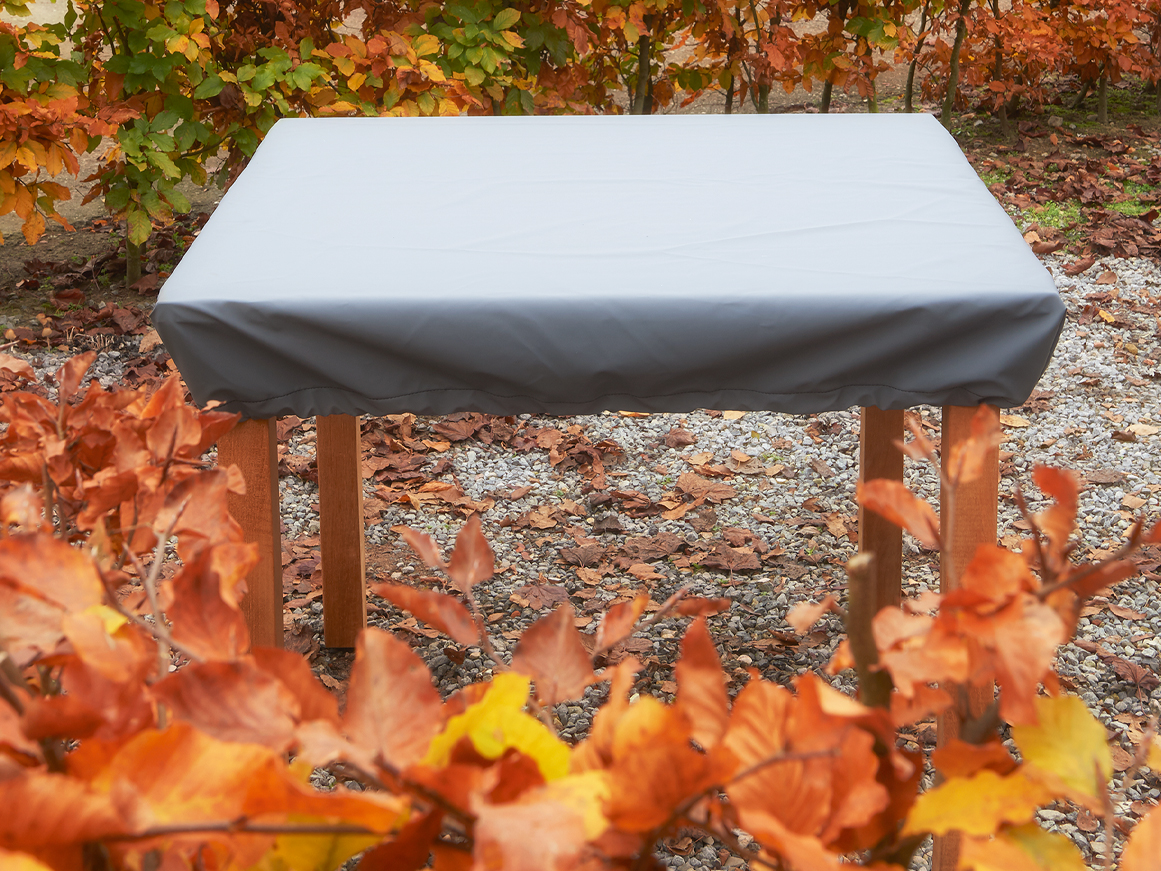 The following covers are available for the Floris table:
Item codes: TC9090 - TC1590 - TC2190
Our premium covers are:
Waterproof
UV stabilized
Frost resistant
Washable up to 30° C
Easy foldable
For more information
Lenght: 91 - 152 - 213 cm
Width: 91 cm
Height: 75,5 cm
Weight: 32 - 39 - 54 kg
Table hight: 75,5 cm
Bottom of table top: 67,5 cm
Space between table legs: 77 - 138 - 199 cm
For the maintenance of your teak furniture we advise you only to use the products available by Traditional Teak;